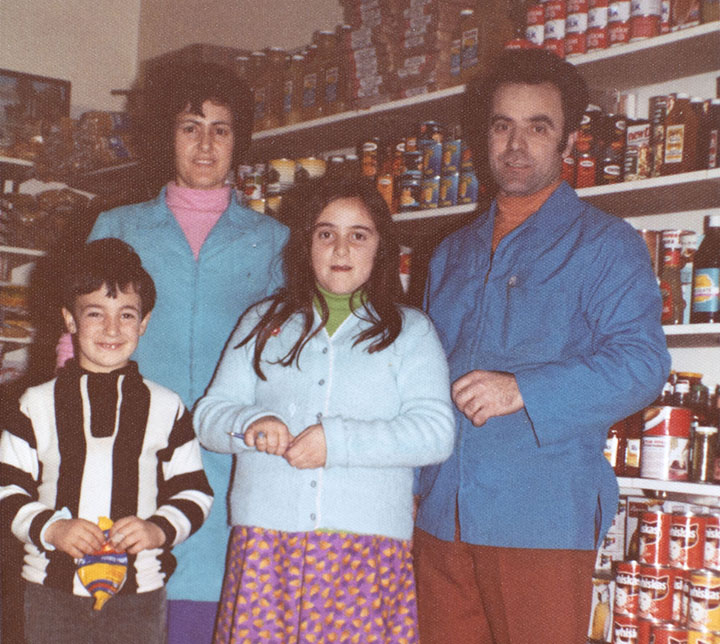 Above, the Kafaltis family in the early 60's at the Kensington milk bar they proudly operated for several years.
The family later made the move to the South Eastern suburbs of Melbourne where they opened the doors to there first fresh poultry store at the Springvale Market.
13 years on after a very successful stint the business made the move to the Queen Victoria Market, where you'll now be greeted by son Chris (seen sporting a fashionable home made Collingwood jumper above) and son In law Arthur husband to the deeply missed Toula.
Like father like son (and son in law), now happily serving Melbourne's poultry loving population since 1996.